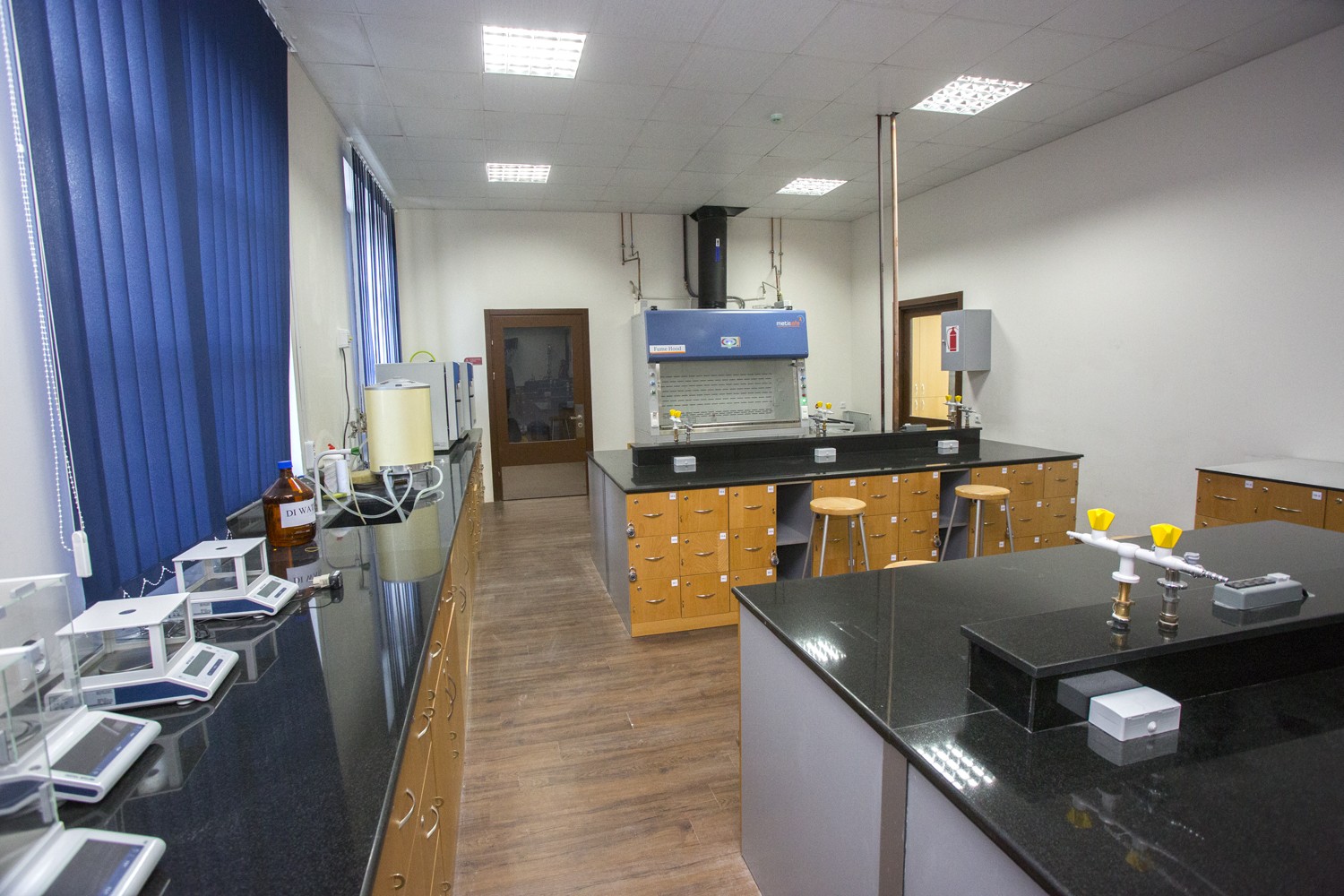 Facility Renovations
SDSU Georgia has rehabilitated and constructed up to 9,000 sq. m. of partner university facilities for teaching and laboratory use for the priority of SDSU Georgia programs. Both the rehabilitation and construction meet local and international standards for educational facilities and MCC and IFC guidelines.
Renovations were completed for smart classrooms, lecture halls, Computer, Physics, and Chemistry laboratories at TSU, Buildings 2 and 11, and Library Building, as well as Chemistry lab renovations at GTU, Buildings 2 and 8. Laboratory storerooms, technician and program offices, and common spaces were also rehabilitated. At TSU facilities, Digital systems, Circuits, Senior Design and Computer labs were equipped with lab hardware and smart podiums, following the SDSU standards.
Additionally, a new STEM building was designed in partnership with Ilia State University. The building is built on a 1,115 sq. m. land plot. The 4-story building and underground parking, with approximately 5,000 sq. m. of total space has Electrical and Computer Engineering, Civil and Construction Engineering labs, classrooms, library/lounge spaces, office and other required common spaces.The building was opened by President de la Torre from SDSU, MCC, MCA and the representatives of the Government of Georgia in 2019.
In 2018, SDSU Georgia installed a high-resolution spectrometer Avance III HD 400 NanoBay Nuclear Magnetic Resonance Spectroscopy at TSU. Nuclear magnetic resonance spectroscopy is used to study the structure of molecules, the interaction of various molecules, the kinetics or dynamics of molecules and the composition of mixtures of biological or synthetic solutions or composites.