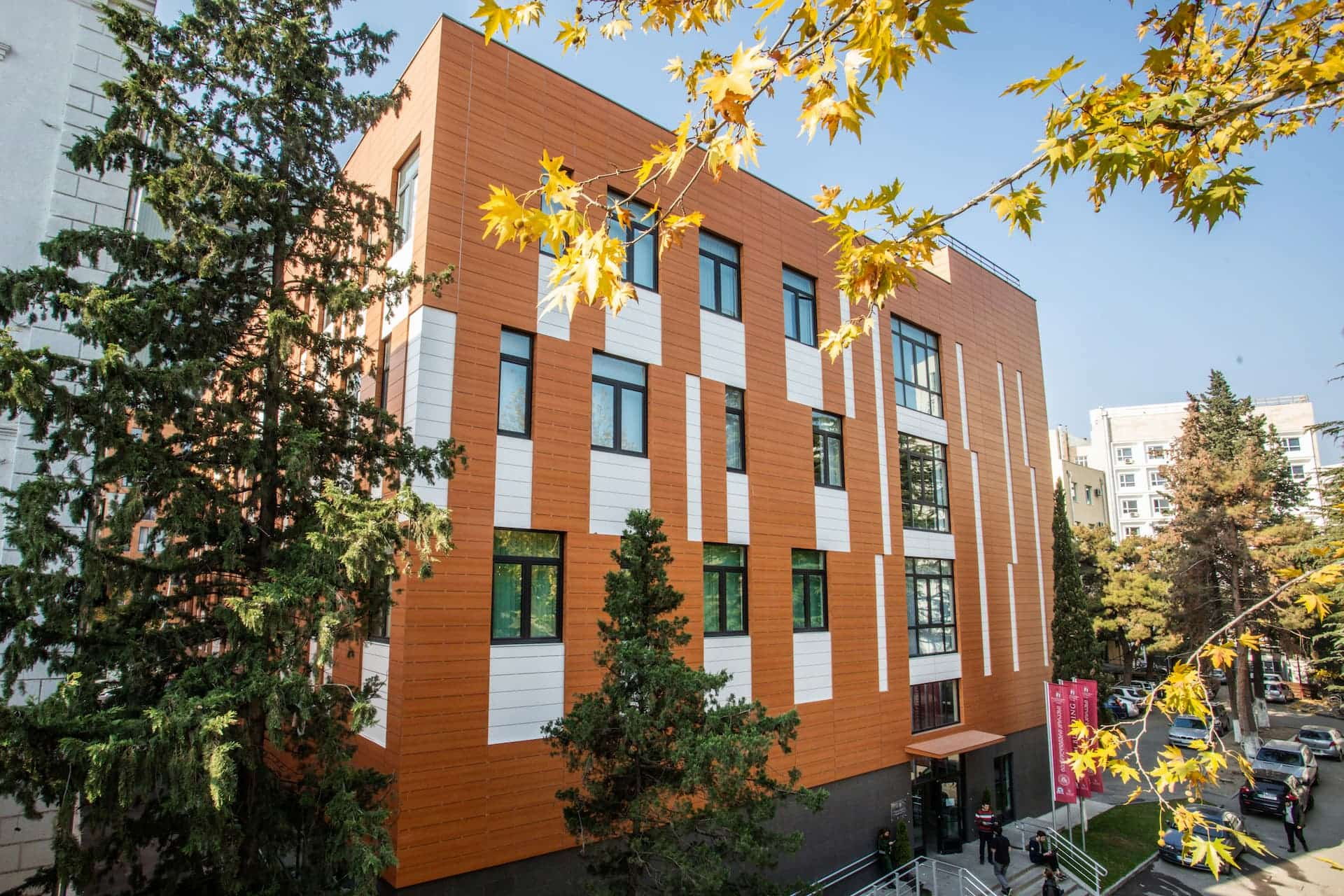 About SDSU Georgia
San Diego State University Georgia, through funding from the U.S. Government's Millennium Challenge Corporation, offers students an exciting educational opportunity to receive U.S. degree in Tbilisi, Georgia. Here students are able to earn a professionally accredited, internationally recognized U.S. bachelor's degree in the heart of the Caucasus. San Diego State University (SDSU), along with three top Georgian universities, Tbilisi State University (TSU), Ilia State University (ISU), and Georgian Technical University (GTU) offers courses leading to science, technology, engineering, and mathematics (STEM) internationally accredited bachelor's degrees. Programs offered by the university support the development of construction, science and technology fields, as well as Georgia's human capital capacity for economic growth.
San Diego State University Georgia offers 6 bachelor's degree programs:
Chemistry/Biochemistry

Computer Science

Computer Engineering

Electrical Engineering

Civil Engineering

Construction Engineering
These American-style programs include a well-rounded liberal arts education and feature: Western Association of Schools and Colleges accreditation, and ABET (Accreditation Board for Engineering and Technology) accreditation or ACS (American Chemical Society) certification. SDSU Georgia graduates will leave with a broad base of knowledge and the critical thinking skills necessary to succeed in a STEM career locally, regionally, or internationally.
Members of the SDSU Georgia community form a unique and special cohort of individuals who will earn regionally and nationally accredited and internationally recognized high-quality STEM bachelor's degrees. Additionally, SDSU Georgia students will be exposed to the same academic benefits available to their peers at SDSU's main campus in California, including state-of-the-art technology and laboratories. The San Diego State Aztecs alumni family includes over 400,000 national and international leaders.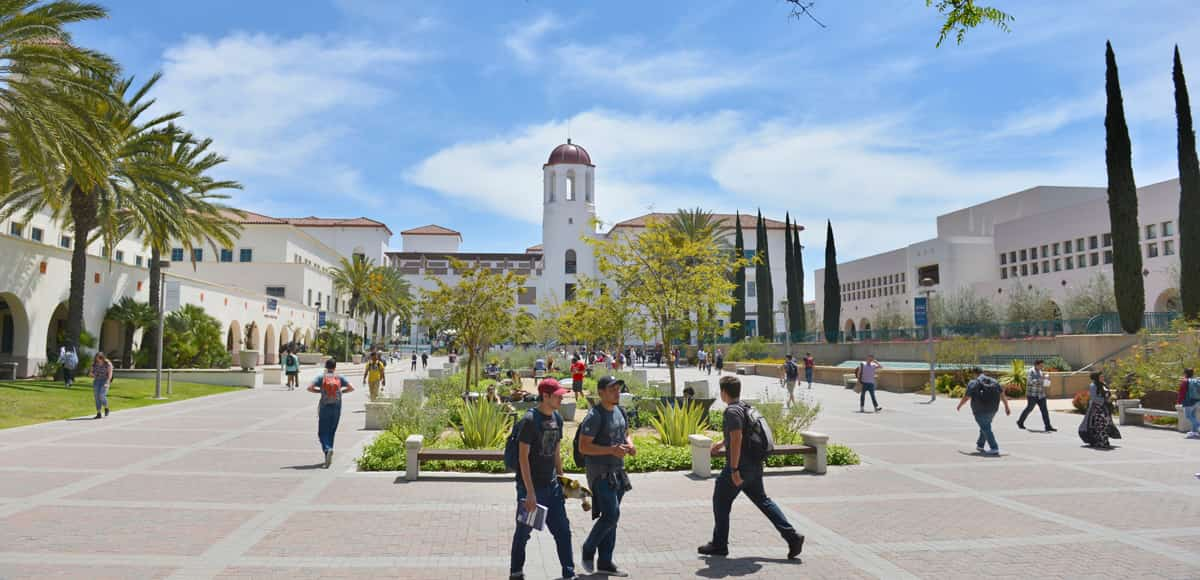 San Diego State University
The history of San Diego State University (SDSU) begins in the late 19th century. With a student body population of 36,000, it is one of the largest and most popular universities in California. Since its founding in 1897, the university has grown to become a leading public research university. Each year, SDSU provides students with the opportunity to participate in an academic curriculum distinguished by direct contact with faculty and an international emphasis that prepares them for a global future.
The mission of San Diego State University is to provide research-oriented, high-quality education for undergraduate and graduate students and to contribute to the solution of problems through excellence and distinction in teaching, research, and service. The university strives to impart an appreciation and broad understanding of the human experience throughout the world and the ages.
SDSU Ranking and Recognition
San Diego State University continues to gain recognition as a leader in higher education.
Currently ranked in the top 70 public universities in U.S. News & World Report's annual ranking of America's Best Colleges.

SDSU's undergraduate international business program is ranked No. 12 in the U.S. The undergraduate business and engineering programs rank in the top 100 according to U.S. News and World Report.

SDSU is a hub of student invention and innovation, led by the Lavin Entrepreneurship Center and the Zahn Innovation Platform. FORBES magazine ranked SDSU No. 23 on its list of America's Most Entrepreneurial Universities, while U.S. News and World Report ranked SDSU's entrepreneurship program No. 21 among the United States' public universities.

One of 20 universities nationwide, along with Stanford and the University of Virginia, to be recognized in 2016 for the sustained excellence of its fundraising program by the Council for Advancement and Support of Education.

SDSU staff and faculty are awarded more than $130 million annually in research grants and contracts, providing opportunities for undergraduate research.